In-Depth Dry Eye Management
Dry eyes can leave your eyes feeling gritty and sensitive (and our Canadian winters don't help, either). Dry eyes can make it difficult to tolerate contact lenses, and your productivity can also be affected due to blurry vision and watery eyes.
The good news is that you don't have to deal with dry eyes alone. We offer specialty contact lenses and innovative treatments such as intense pulsed light therapy (IPL), Zest treatments, and the iLux device.
Dry eye can make focusing on your work a chore, and we want to help you find relief—contact us to schedule an appointment today.
Book Appointment
What Is Dry Eye?
Dry eyes can occur when your eyes don't produce enough tears or those tears evaporate too quickly, causing your tear film to become unstable.
Inflammation caused by an interruption to the tear process can also result in meibomian gland dysfunction. When this happens, the small glands in your eyelids that produce the oily layer of tears become clogged and cause instability in the tear film.
Book Appointment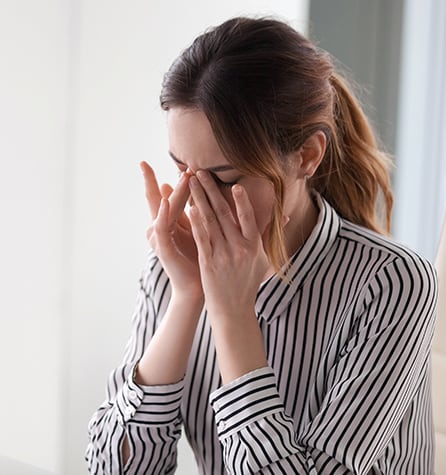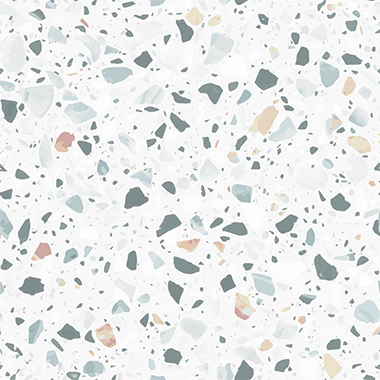 Understanding Your Dry Eye Symptoms
Our team can get to the bottom of your symptoms through a comprehensive dry eye evaluation and determine what treatment method is right for you. Your visit will include tests such as topography, meibography, and tear break-up time evaluations so we can closely examine your eyes.
Following comprehensive testing and imaging, we'll be able to help find a treatment option that works for your specific needs. Our team will always schedule follow-up appointments so that we can track your progress and how you're reacting to treatment.
Our Dry Eye Solutions & Treatments
We offer a variety of at-home treatments, in-clinic treatments, and specialty contact lenses to help you find relief from dry eye symptoms.
Our Dry Eye Clinic
Along with a wide range of treatment methods and dry eye solutions, our team is experienced in helping treat and manage dry eyes. You shouldn't have to deal with dry eyes on your own, and we can help!
Contact us to schedule your appointment today and get to the bottom of your dry eye symptoms.
Book Appointment
Visit Our Location
You can find us on Shefford Rd., right next to the DriveTest Centre. There's plenty of parking available on both sides and at the back of our building.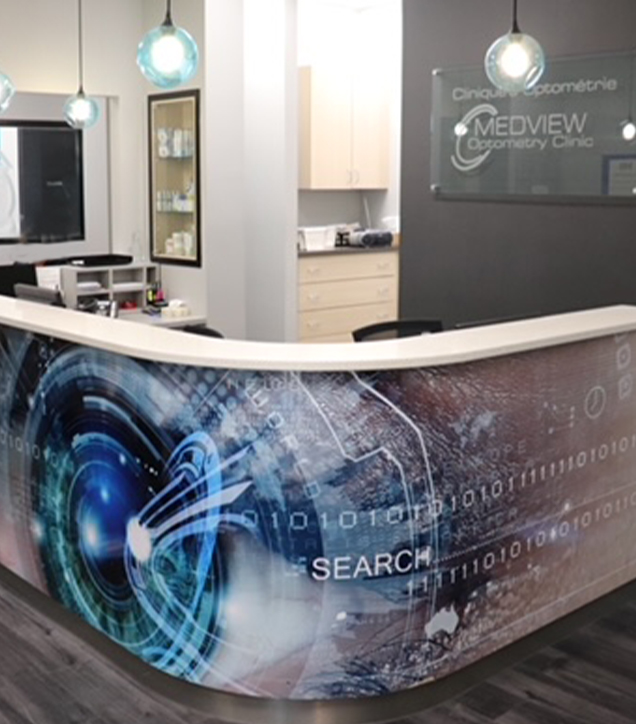 Our Address
879 Shefford Road

Ottawa

,

ON

K1J 8H9
Hours of Operation
Monday

:

8:30 AM

–

4:45 PM

Tuesday

:

8:30 AM

–

4:45 PM

Wednesday

:

8:30 AM

–

4:45 PM

Thursday

:

9:00 AM

–

6:45 PM

Friday

:

8:30 AM

–

11:45 AM

Saturday

:

Closed

Sunday

:

Closed
Book Appointment