Preserving Your Long-Term Eye Health
Our team takes a hands-on approach to detecting, monitoring, and treating different forms of eye disease, such as glaucoma, cataracts, age-related macular degeneration (AMD), and diabetic eye disease.
We implement diagnostic technology into our eye exams and work closely with ophthalmologists to provide pre and post-operative care when needed.
Contact us to schedule your appointment and get the peace of mind that comes with a comprehensive check-up.
Book Appointment
Early Detection & Treatment
The earlier we're able to detect eye disease, the earlier we're able to begin treating it.
We believe in keeping our patients informed and comfortable throughout the exam process. Regular check-ups allow our team to detect possible issues early and prepare a personalized treatment plan based on your needs.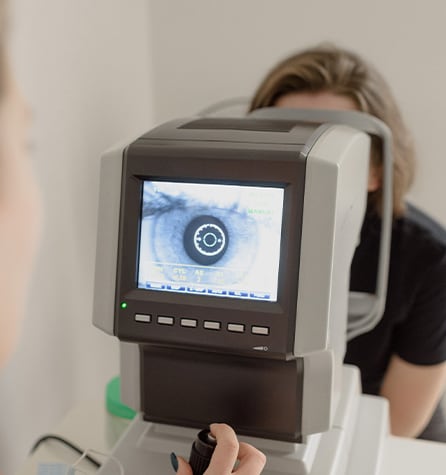 Exploring the Different Forms of Eye Disease
Eye disease can come in many different forms with varying symptoms. Exploring different forms of eye disease can help our patients recognize some of the early signs and schedule an eye exam for a comprehensive check-up and diagnosis.
Our Diagnostic Technology
To assist in the early detection of eye disease, we implement innovative diagnostic technology into our eye exams.
Automated Visual Field
A visual field test can help our team measure how much vision you have in either eye and how much vision loss has occurred over time. The visual field test also checks for blind spots in your vision, and we can use it to test for glaucoma and monitor peripheral vision loss caused by the disease.
Retinal Imaging
Retinal imaging allows our team to get an ultra-widefield, detailed view of the back of your eye or the retina. This detailed image and extra visibility will enable us to check for signs of other diseases, such as diabetes, heart disease, and hypertension, along with other eye diseases.
OCT
Optical coherence tomography creates high-resolution, cross-sectional images of your eyes, allowing us to check for underlying issues. This 3D image of your retina allows us to explore if your retinal layers are distorted and check for eye diseases like macular degeneration.
Helping You Manage Eye Disease
Our team is dedicated, experienced, and well-equipped to help you manage eye disease and preserve your long-term visual health. Early detection and treatment are crucial, and we implement diagnostic technology into all our eye disease exams.
Contact us to schedule an appointment.
Book Appointment
Visit Our Location
You can find us on Shefford Rd., right next to the DriveTest Centre. There's plenty of parking available on both sides and at the back of our building.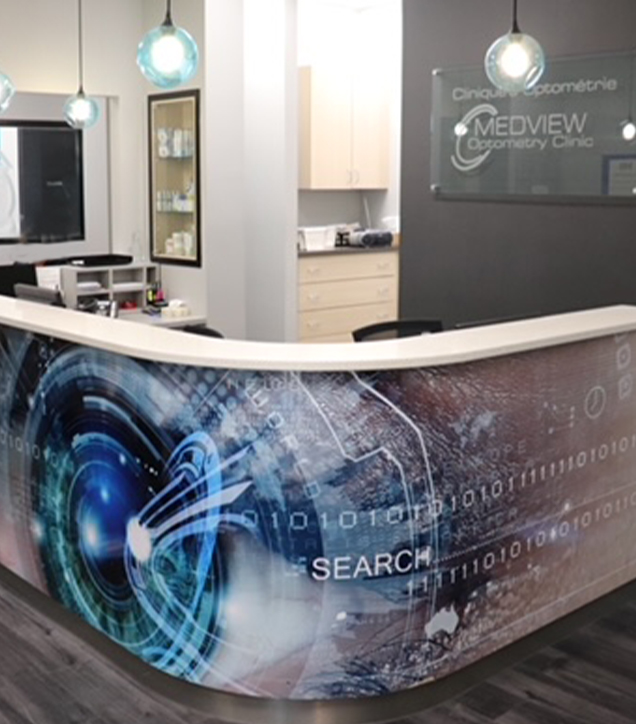 Our Address
879 Shefford Road

Ottawa

,

ON

K1J 8H9
Hours of Operation
Monday

:

8:30 AM

–

4:45 PM

Tuesday

:

8:30 AM

–

4:45 PM

Wednesday

:

8:30 AM

–

4:45 PM

Thursday

:

9:00 AM

–

6:45 PM

Friday

:

8:30 AM

–

11:45 AM

Saturday

:

Closed

Sunday

:

Closed
Book Appointment