Eyewear That Transforms Your Vision
Tired eyes, jitty vision, and persistent neck pain can be symptoms of eye misalignment. Healthy vision requires both eyes to work together. When your eyes are misaligned, it can affect your daily life.
It may result in poor eye contact, leading to disconnects in social and professional relationships. You may tilt your head or face to compensate for blurry or double vision, impairing your posture. Or you might be clumsier than you'd like, interfering with how you interact with your environment.
At Medview Optometry Clinic, we can help you manage eye misalignment with Neurolens.
Book Appointment
Understanding Eye Misalignment in Adults
Small eye misalignments, also known as phorias, can affect adults of any age. It occurs when the eyes don't line up, turning up, out, down, or up. The difference may begin subtly and can worsen over time.
These misalignments can add pressure on the trigeminal nerve, which controls the extraocular muscle responsible for eye movement. The added stress can then cause various agitating symptoms.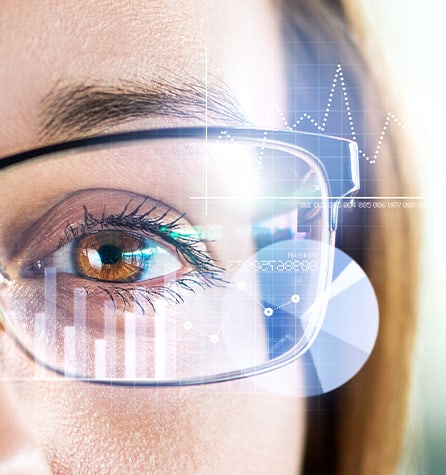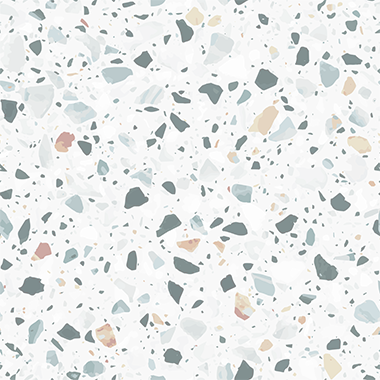 Symptoms of Eye Misalignment
The severity of the misalignment can significantly impact the symptoms you experience. But even small-angle misalignment can cause uncomfortable or jittery vision. Eye misalignment commonly causes:
Dry eye
Eye strain
Eye fatigue
Headaches
Motion Sickness
Neck pain
How Does Neurolens Resolve Eye Misalignment?
Neurolens help correct eye misalignments by bending light, allowing the eyes to see comfortably. Redirecting light to the correct position reduces pressure on the trigeminal nerve, helping to resolve symptoms.
You can add Neurolenses to a wide variety of frames to express your style while restoring the quality of your vision. In some cases, we can add prism lenses to your Neurolens to help manage signs of strabismus (crossed eyes).
What Causes a Phoria?
Phorias commonly develops in early childhood and can be detected during a routine children's eye exam. Although you might not initially notice a phoria, your doctor can detect it and provide a strategy to help manage it and keep your eyes comfortable.
Several factors can contribute to phoria development, but one of the most common is having high farsightedness.
Routine eye exams can help monitor eye muscles and alignment. So schedule regular eye exams to stay up-to-date on your eye health.
Get Started Today
Get the clarity you need in just a few steps. You can start by taking the Neurolens Test online and then schedule an appointment with our team for an in-depth assessment. Most people are eligible, even those who don't currently wear prescription eyewear. Reach out today so we can get started on improving your visual comfort.
Visit Our Location
You can find us on Shefford Rd., right next to the DriveTest Centre. There's plenty of parking available on both sides and at the back of our building.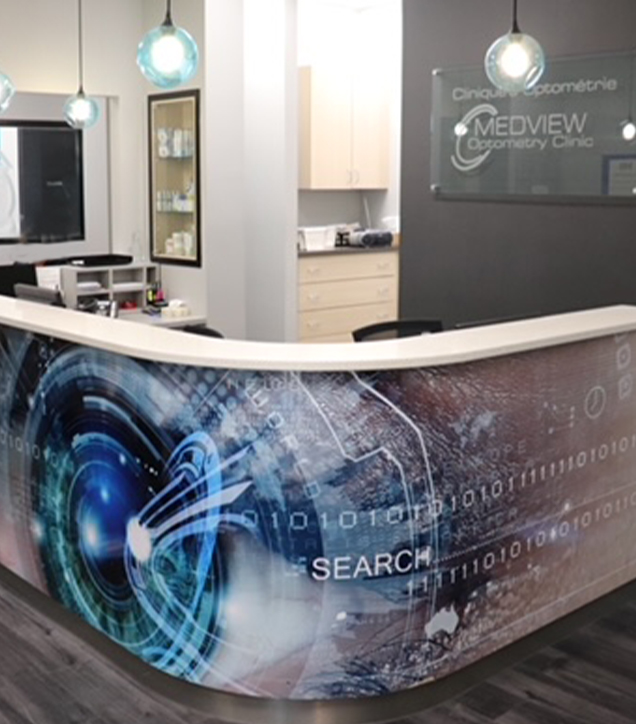 Our Address
879 Shefford Road

Ottawa

,

ON

K1J 8H9
Hours of Operation
Monday

:

8:30 AM

–

4:45 PM

Tuesday

:

8:30 AM

–

4:45 PM

Wednesday

:

8:30 AM

–

4:45 PM

Thursday

:

9:00 AM

–

6:45 PM

Friday

:

8:30 AM

–

11:45 AM

Saturday

:

Closed

Sunday

:

Closed
Book Appointment